Flat 11, 19 Collingham Gardens, Kensington, London
The second of two flats available to rent from Tatton Stays while staying in the Capital.
Flat 11, 19 Collingham Gardens, Kensington, London Features
Wifi
Freeview TV
Washing Machine
Dryer
Fire Extinguisher
Smoke Alarm
Carbon Monoxide Alarm
Microwave
Fridge/Freezer
Oven
Bath
Shower
Linen/Towels/Sheets
Dishwasher
Elec/Gas Heating
Children Welcome
About this flat
Both flats are ideally located in the heart of the Royal Borough of Kensington & Chelsea.
Flat 11 is a light airy apartment on the fourth floor which has two bedrooms plus a sofa bed in the sitting room, allowing it to sleep up to 5 people. There's also a lift available for guests to use.
Multi-storey car parks are available near by and there's also free parking outside overnight, on Saturday afternoons and all day on a Sunday.
Flat 4, which is on the ground floor and sleeps 6 people, is also available to rent.
Rates
CALL US
Prices from £199 per night.
For bookings of 3 months or more in advance – We require a minimum of 7 nights booking.
Discounted rates are available for monthly stays.
Did you know?
Collingham Gardens was once home to Robert Carter, the archaeologist and Egyptologist who famously discovered the tomb of Tutankhamun. The building has a Blue Plaque in his memory.
Room Arrangements
You might also like...
Cottage
8
6 beds + Sofa bed
View Property
View Property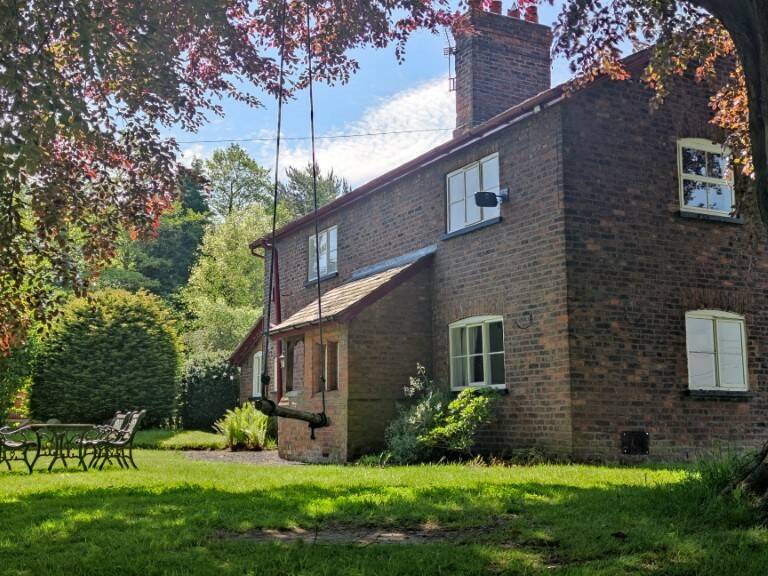 Farmhouse
10
6 + Sofa Bed
View Property